When done right, buildings will build better businesses. But to do so requires an integrated approach; a process in which every timeline, budget, resource, construction method, and procurement vehicle is oriented around the culture, mission and objectives of the organization. From classrooms to war rooms, it's about time spaces worked harder for the people inside them.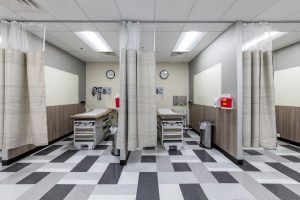 The university opted to use prefab interiors that helped minimize disturbances and cost and will allow for future floor plan modifications to meet changing future needs.
The combination of modular construction and intelligent reuse of existing walls allowed for faster construction, integration of technology, and an environment that reflects Verus's unique culture.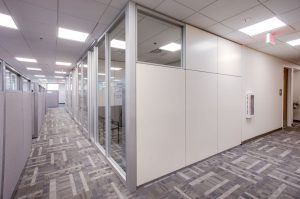 Government buildings often find themselves victims of bureaucracy when it comes to renovations and upgrades.